I would like to inform a post card of American Museum of Natural History.
Please join the Japan Fest!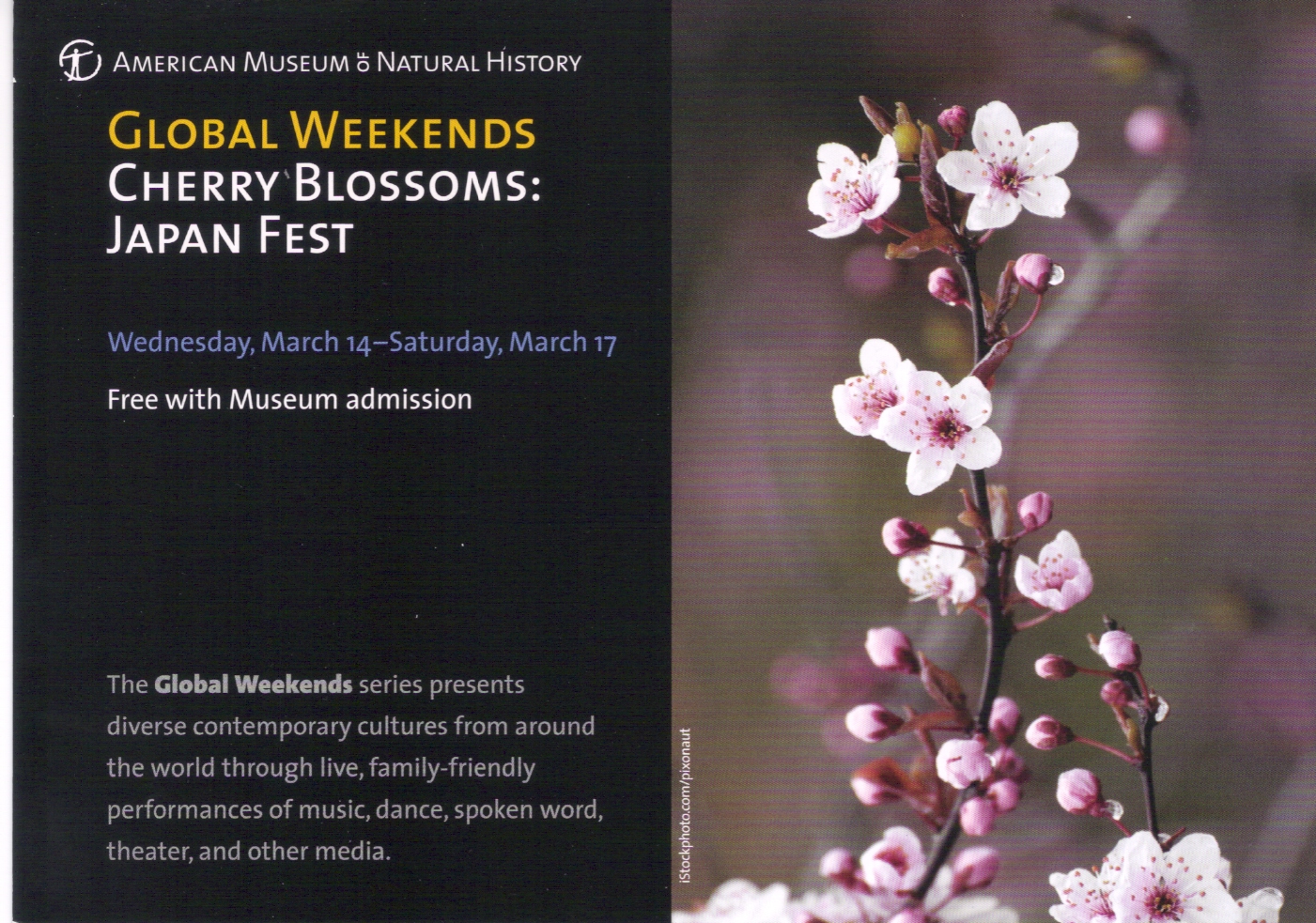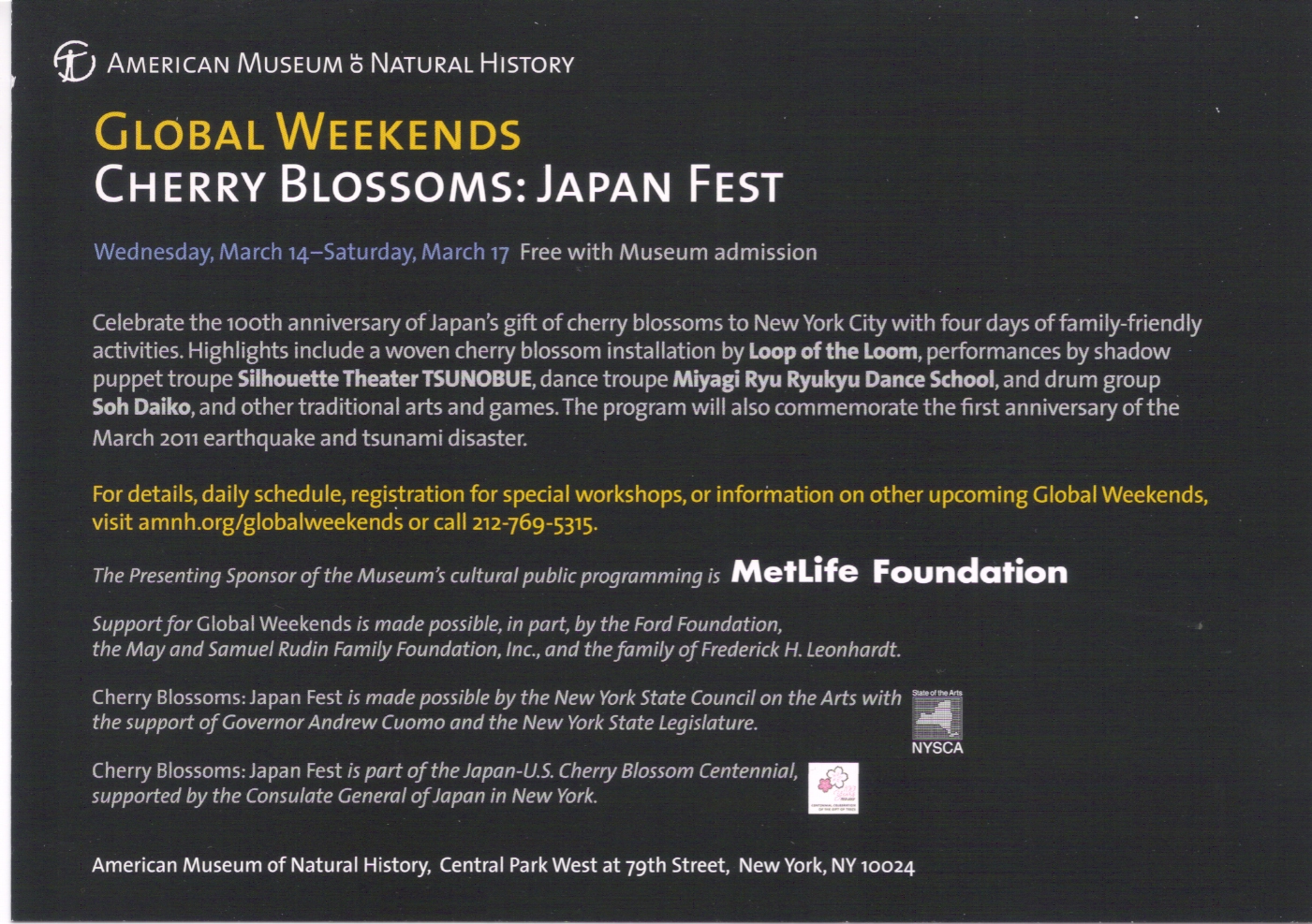 The Japan Fest event will be held between noon and five pm on March14-17.
The stage performance at Kaufman Theater:March 17 (
12:00 pm - 2:30 pm)
(The Okinawan dance and music performance: 12:30 pm - 1:15 pm)
Folk dance : 4:15 pm - 5:00 pm.
イベントフィナーレは広場で盆踊りを指導します。どうぞご参加ください。